Hidden Indonesia & Great Barrier Reef Expedition
on Star Breeze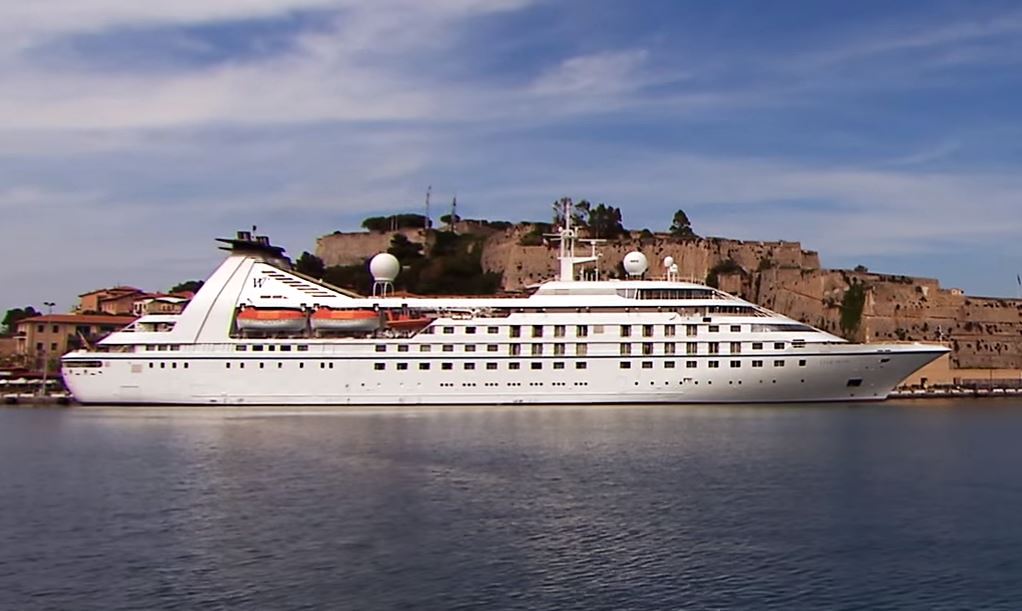 Natural splendors and architectural wonders beckon throughout this exceptional journey rich in expedition cruising excursions exclusive to small ports that very few other ships visit. This is small ship cruising at its best – remote islands teeming with wildlife and small villages with friendly locals. Observe Komodo dragons, wombats, koalas, kangaroos, and wallabies in their natural habitats at Komodo National Park near Loh Liang. Browse unique knit shawls and sample artisan-made nutmeg preserves among tiny shops and Portuguese colonial architecture in Ambon. Walk the gray stone battlements of Fort Belgica, the former protector of all nutmeg trade bound for Europe in the 1600s. Ride swift Zodiacs from the small port of Kokas to 35,000-year-old paintings and handprints throughout the caves and cliff walls of Andamata, globally recognized among the oldest human artwork on the planet. Snorkel amid schools of rare tropical fish and colorful, reclusive eels along the edges of the Great Barrier Reef. Gain insights on cutting-edge coral reef experiments and the latest conservation efforts from researchers at Australia's Lizard Island Research Station.

THE WORLD'S BEST SMALL SHIP CRUISE LINE
NO ONE ELSE GOES SO FAR TO GET TRAVELERS SO CLOSE …
You're closer to secluded coves, tiny villages, misty fjords. To ancient ruins, medieval alleyways, quaint marinas. To unspoiled beaches, unfamiliar cultures, undiscovered atolls. To enlivening your curiosity and awakening your sense of wonder. You're closer than ever to the kind of authentic and unforgettable experiences that you travel to find in the first
...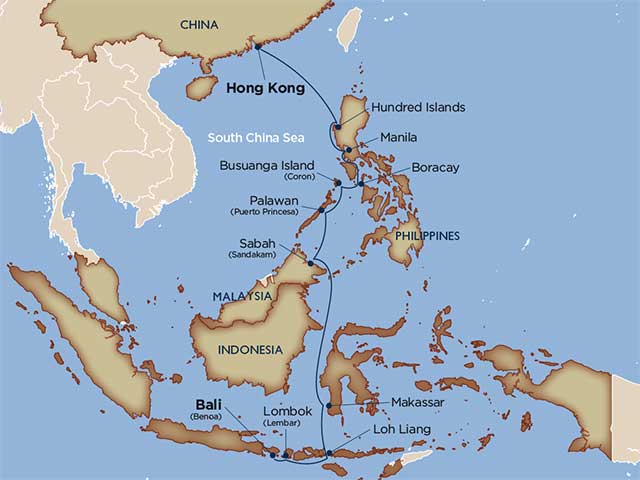 | Day | Port | Arrive | Depart |
| --- | --- | --- | --- |
| 1 | Cairns | | 6:00 PM |
| 2 | Lizard Island | 8:00 AM | 5:00 PM |
| 3 | At Sea | | |
| 4 | Thursday Island | 8:00 AM | 3:00 PM |
| 5 | At Sea | | |
| 6 | At Sea | | |
| 7 | Triton Bay | 6:00 AM | 1:00 PM |
| 8 | Kokas | 7:00 AM | 3:00 PM |
| 9 | Pulau Banda | 10:00 AM | 6:00 PM |
| 10 | At Sea | | |
| 11 | At Sea | | |
| 12 | Loh Liang | 6:30 AM | 2:00 PM |
| 13 | Lembar | 9:00 AM | 10:00 PM |
| 14 | Benoa | 8:30 AM | |