The Northwest Passage - In the Wake of Great Explorers - Eastbound
on MS Fram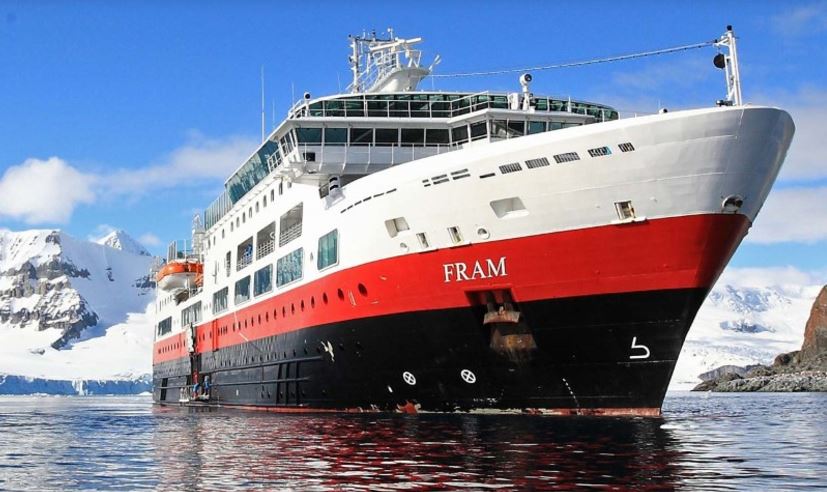 Sail in the wake of the early explorers from Cambridge Bay, Canada, to Kangerlussuaq, Greenland. Experience the raw, daunting beauty of the terrain that some of history's greatest explorers had to overcome. Even today, few ships have the capability to navigate this sea passage, which cuts through the remote Arctic regions of North America.

Discover the Hurtigruten Difference
Hurtigruten's unique heritage, combined with highly skilled crews and a diverse fleet consisting of nimble, intimately-scaled expedition ships, enable us to offer you breathtaking nature-based experiences in remote corners of the world.
No matter what ship you choose to travel on, you will get the opportunity to connect with your inner explorer – that's a promise. Furthermore, you will be doing so in the footsteps of the great explorers
...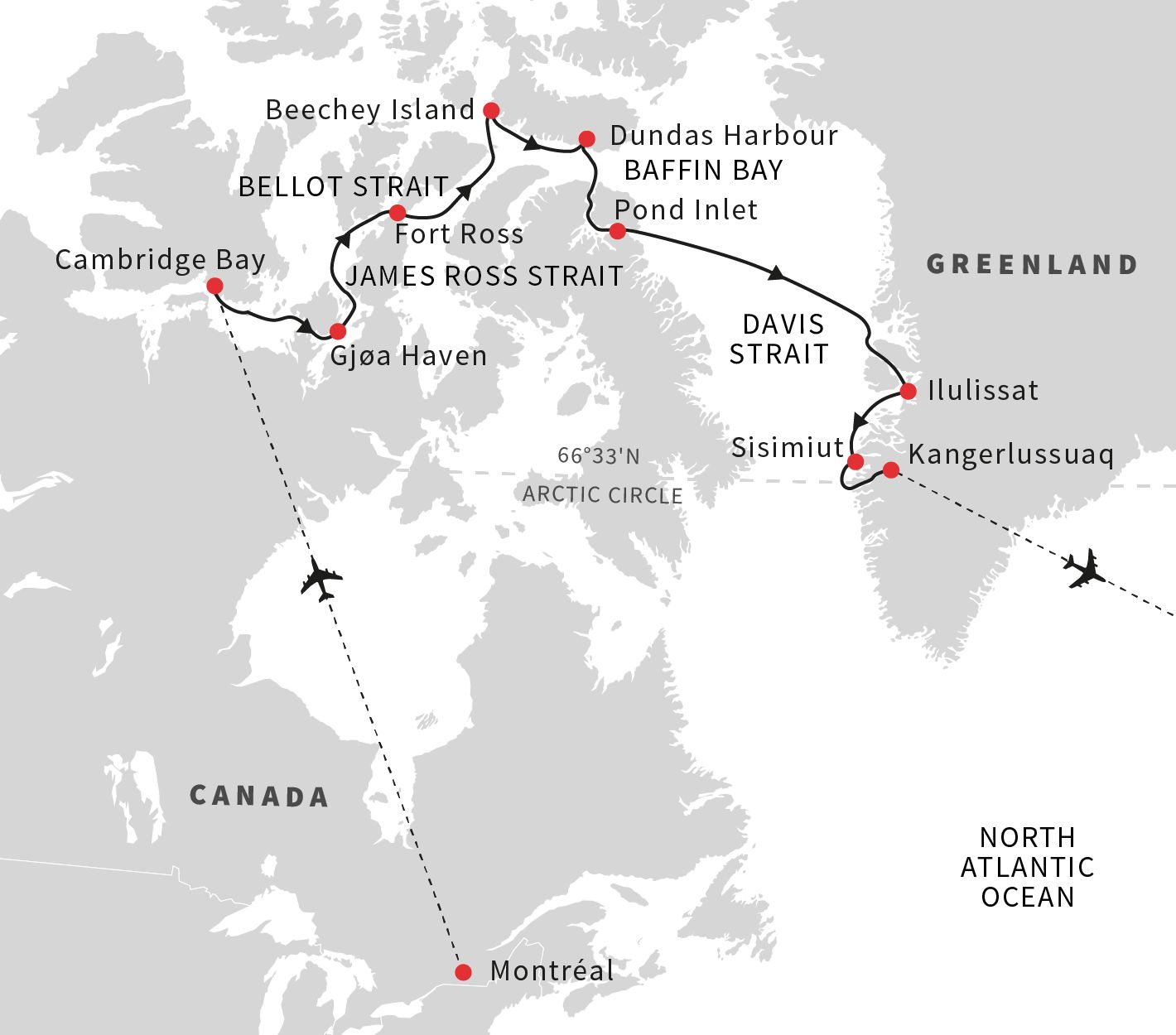 | Day | Port | Arrive | Depart |
| --- | --- | --- | --- |
| 1 | Copenhagen/Kangerlussuaq | | |
| 2 | Sisimiut | | |
| 3 | Ilulissat | | |
| 4-5 | At Sea | | |
| 6 | Pond Inlet, Baffin Island | | |
| 7 | Landcaster Sound And Devon Island | | |
| 8 | Beechy Island And Radstock Bay | | |
| 9 | Fort Ross And The Bellot Strait | | |
| 10 | At Sea | | |
| 11 | At Sea | | |
| 12 | Gjøa Haven | | |
| 13 | Cambridge Bay, Victoria Island | | |
| 14 | Montréal, Canada | | |